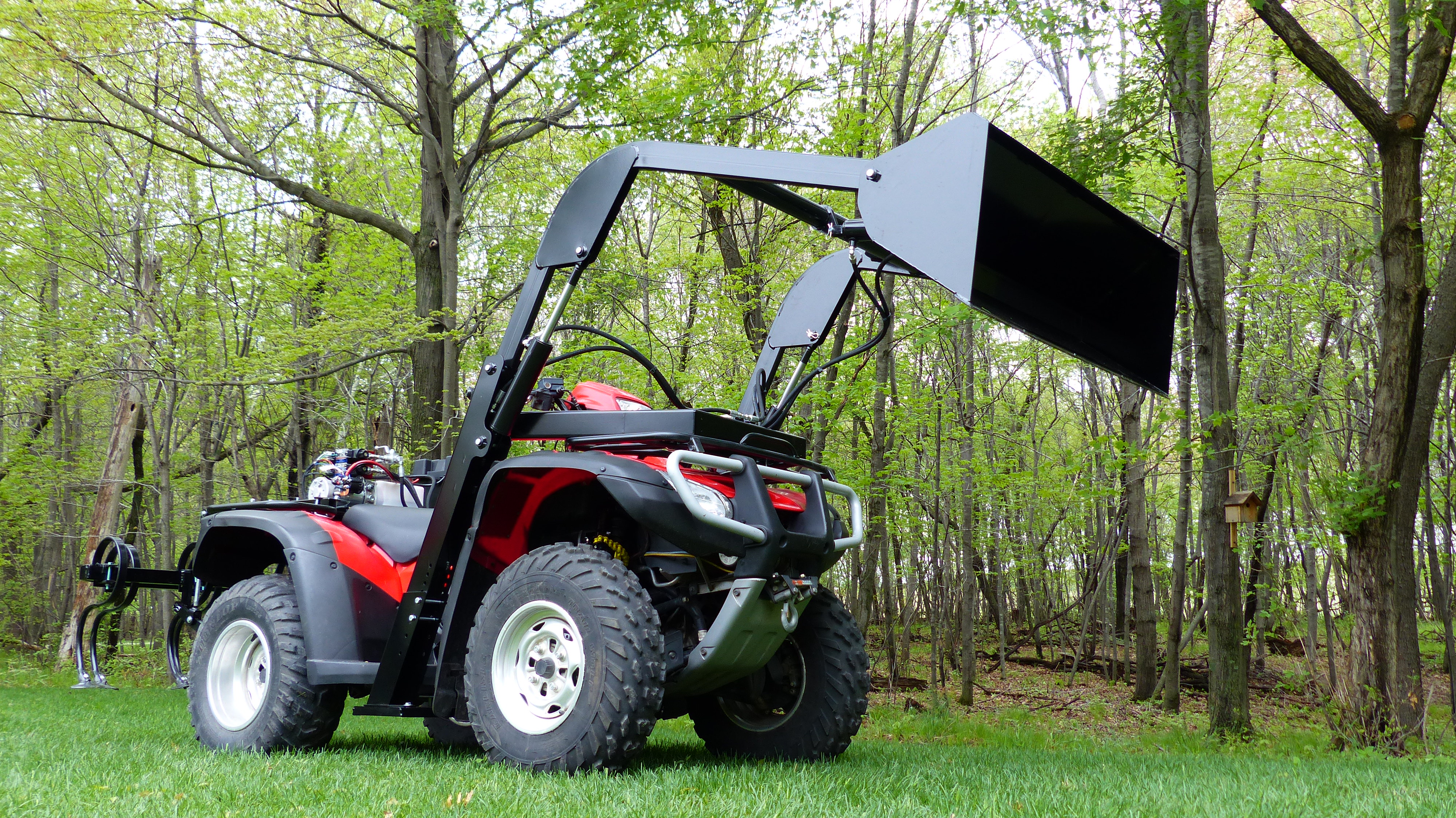 Are you a Minnesotan with a love for anything outdoors? Hunting, Fishing, Camping, Wildlife…Then it's likely your not going you're miss the Game Fair in Ramsey, MN. This unique fair has been in existence since 1982 and offers a whole host of activities for the outdoor lover in all of us. Taking place on over 100 acres, this outdoor event truly offers something for everyone. It's kind of a big deal, and in case you thought you'd skip it this year, you might want to rethink your decision because there is something very new this year. Wild Hare Manufacturing is proud to be one of the vendors represented at this unique fair. We'll have several of our ATV attachments setup for fairgoers to see. Come out, there is plenty for the entire family to enjoy from August 7th – 9th and the following weekend the 14th – 16th.
Family and Dog Friendly!
If you're also a dog lover feel free to bring your furry friend out to the Game Fair, located in Anoka County as long as he or she is on a leash! Special exhibits that you and the family can't miss include: decoys, duck boats, archery, art, dogs, dog accessories, as well as all sorts of hunting equipment for the outdoor aficionado.
Plenty of Children Activities
There's plenty for children to do at the Game Fair including archery, air rifles, darts and slingshots along with a variety of concession stands to cure your children's hungry stomachs.
Fair Details
The Game Fair will run August 7-9 and August 14-16. The fair will be open from 9 am – 6 pm on Fridays and Saturdays and 9 am – 5 pm on Sundays.
Wild Hare at the Ramsey Game Fair
At Wild Hare Manufacturing we aren't afraid to get our quads dirty and we feel the best way to bridge the gap between our products online and in person is to present them interactively. Our hydraulic ATV implement systems sell themselves, and though they are substantially more affordable than a tractor, shelling that amount of coin out for something you've never actually seen in person can be discouraging. We are bridging the gap by going to as many fairs as possible. Many times the internet can be deceiving, Wild Hare Manufacturing is anything but, you'll be pleasantly surprised at how good we look in person…our machines, that is.
With a variety of ATV attachments available at our exhibit, our booth is always a popular spot. We'll be showcasing several of our hydraulic powered implements that are sure to turn your head, and your quad into a productive workhorse on your property. Regardless if you have or haven't heard of our products, be sure to come out to the Game Fair to check us out in person! Our ATV attachments include:
ATV Front End Pallet Forks
ATV Rear Mount Cultivator
ATV Rear Mount Disc Harrow
If there's a task that needs to be done on your property, chances are that one of our quad attachments can make the job much easier. Stop struggling with wheelbarrows and pitchforks and put your ATV to work for you. For more information about our products or to find out exactly where we'll be at this year's Ramsey Game Fair feel free to give us a call today at 218-483-1000.