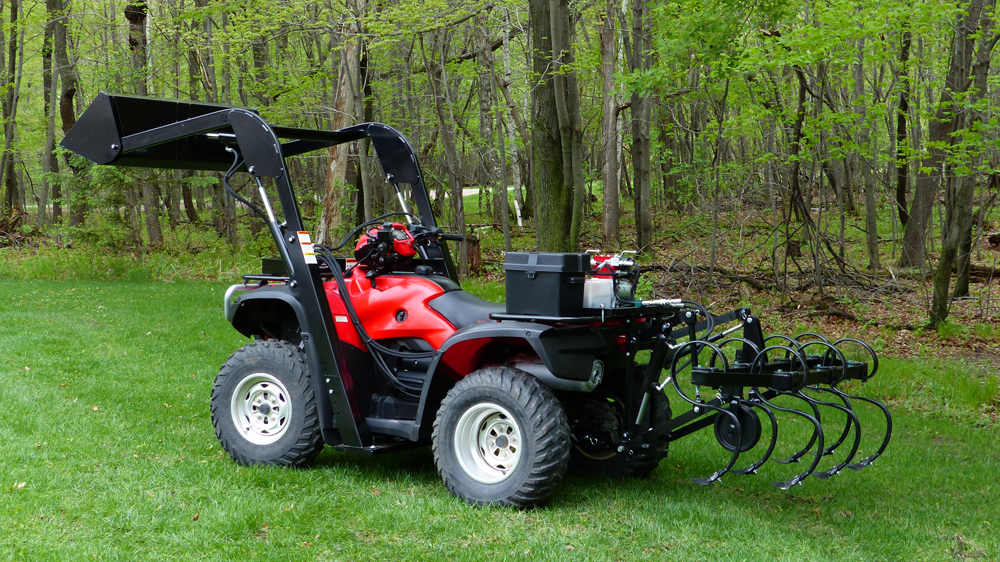 Have you been thinking of ways to get work around your Minnesota property done more quickly and efficiently without breaking the bank? You may be considering your options for all types of outdoor property maintenance, and trying to decide what kind of equipment will best meet your needs. One innovative option that that you should consider is purchasing an attachment for your ATV. Your quad can now become more than a recreational vehicle and make many jobs around your property easier and faster. And between August 21 and 23rd you can see these products with your own eyes at the Anoka Nowthen Threshing Show!
What Makes Wild Hare's Products Unique?
If this idea appeals to you, and you live in the Minnesota area, you can actually see these attachments for yourself at the upcoming Nowthen Threshing Show in Anoka on August 21-23. This three day event features a wide variety of activities for your and your family, including viewing antique tractors and machinery, free concerts, music, and tractor pulls.
Wild Hare has decided to display our ATV attachments at this year's Nowthen Threshing Show so that our potential customers can really get a vision of how these attachment work, how easy they can be attached to most ATVs on the market and so that we can answer specific questions about how our equipment can work for you. Come by and find us at this year's show so that you can really touch, see and feel the kind of equipment we have to offer. Our products are really in a market of their own and we understand that sometimes you really do need to see an item before you make a purchase. This will help you make that important final decision about your purchase.
What You Will See At The Nowthen Threshing Show
The team at Wild Hare will feature our most popular products at the Nowthen Threshing Show, including the ATV Front End Loader, our Front End Forks and our ever popular Cultivator. All of our equipment is powered by hydraulics and we can demonstrate how this works for you. We are happy to talk to you about your needs, your current equipment and help you determine which of our systems, attachments or packages will work best for you.
Sometimes seeing is believing! So, head out to the Nowthen Threshing Show later this month to see what all of the buzz is about!