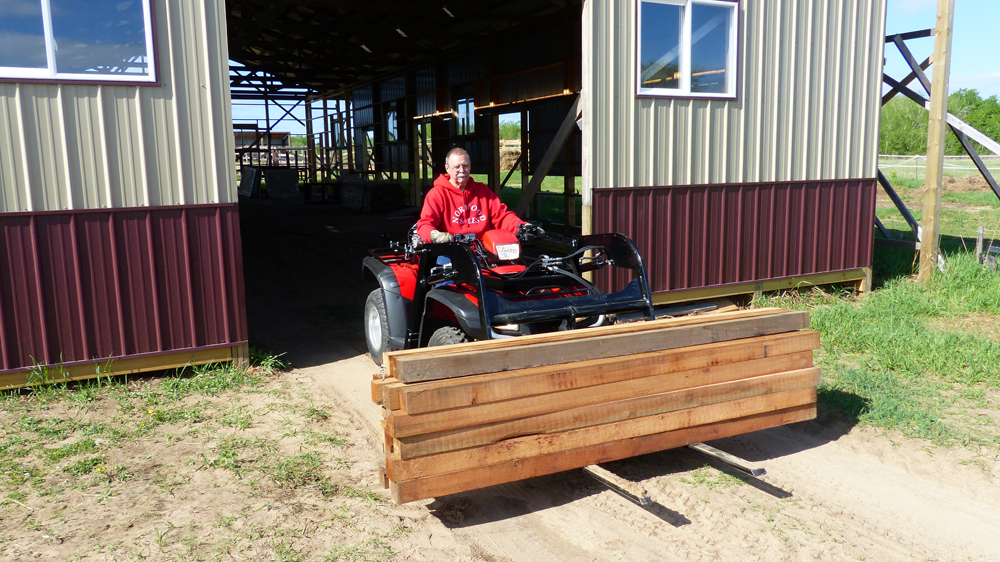 An extremely versatile ATV Implement System is now available. Wild Hare Manufacturing, Inc. has created an Equestrian / Resort Package that is wonderful for Resort Owners and Equestrian Professionals who want to reduce the time it takes to do their workload. Your daily chores can be completed much more quickly and easily with the Powerful Hydraulic ATV Attachments that are designed to fit most any ATV brand. The Equestrian and Resort Package come as a great deal with a Hydraulic Bucket, Pallet Forks, Suspension Locks, Mounting Hardware and more.
Powerful Hydraulic ATV Attachments Package
The ATV Implement System utilizes Full Hydraulics, not a winch system like others on the market. This provides power for both raising and lowering. Each Heavy Duty Hydraulic ATV Attachment is designed to be easy to use and Extremely Versatile.
Front End Loader for ATV with 44" Hydraulic Bucket
Heavy Duty 34" Pallet Forks
Suspension Locks
Powerful Hydraulics
Handlebar Controls
Mounting Hardware
Auxiliary Hydraulics Kit
Resort Owners ATV Implements
Think of all of the work that you do around your resort that could be handled easier with the help of Fully Hydraulic ATV Equipment. Wild Hare Manufacturing, Inc. expanded their line of ATV Attachments to include items that are perfect around the resort. The Front End Loader is very versatile. It utilizes full hydraulic power for lifting up to 500 lbs. and up to 5 ft.
Useful for around the Resort all year:
Haul firewood
Clear away branches
Landscaping
Snow removal
Setting up campfire rings
Equestrian ATV Implements
ATVs and UTVs are becoming an invaluable piece of equipment for small to medium size horse farms. With all of the Powerful Hydraulic ATV Attachments from Wild Hare Manufacturing, Inc. its easy to see why the Equestrian market is now a big believer in our products. The Resort/Equestrian Package comes complete with several Heavy Duty ATV Implements that raise the bar on value.
Useful for the Equine Market year round: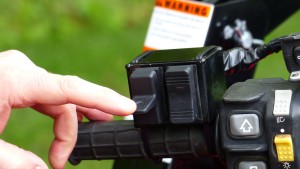 Lift and haul hay bales
Clean out stalls
Clear away brush
Haul feed
Carry fence posts
Versatile Equestrian / Resort ATV Implement Systems
Wild Hare Manufacturing, Inc. has engineered a Versatile ATV Implement System for Equine and Resort applications. Our Equestrian / Resort Package includes Powerful Hydraulics in versatile ATV Attachments. This Package includes: Hydraulic Front End Loader, Pallet Forks, Hydraulics, Mounting Hardware, Suspension Locks, Controls and Auxiliary Hydraulics Kit.
Call Wild Hare Manufacturing, Inc. at 218-483-1000 or email us at info@wildharemfg.com. We Love to hear how our Hydraulic ATV Implement System is making your life on the horse farm and resort better.