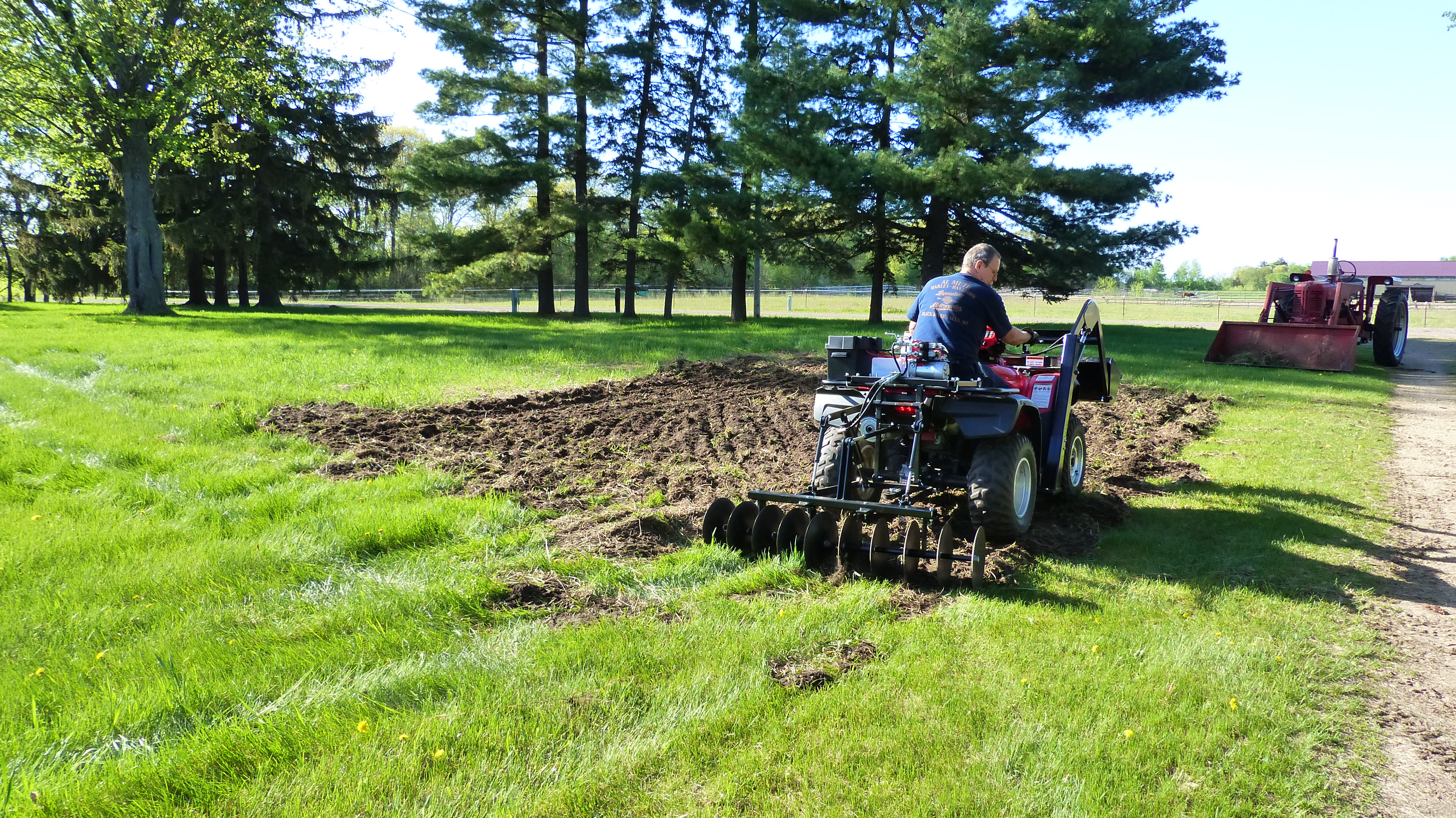 Are you looking for additional ways to use your ATV? Sure it's tons of fun to blast through the woods on your ATV, but what if you could actually put your ATV to work for you? Well, thanks to the engineering whizzes at Wild Hare Manufacturing Inc., you can finally use your ATV for much more than just riding around your land! Wild Hare Manufacturing offers a variety of ATV attachments that allow you to utilize the power of an ATV to complete labor-intensive tasks that we're sure you're no fan of! One of our most popular attachments is the ATV rear mount disc harrow, which we'll be featuring in this week's blog.
Where Can I Use an ATV Rear Mount Disc Harrow?
The question you should really be asking is where can't I use an ATV rear mount disc harrow! If you have land of any size and need help when it comes to getting your soil ready for planting, the disc harrow should be your perfect tool of choice. Some of the common applications for the disc harrow attachment include:
Weeding
Various landscaping tasks
Used in Nurseries to prepare planting beds
Used for large gardens
Great for lawn preparation
Will The Disc Harrow Attachment Work With My ATV?
When we were first developing our ATV attachments we made it a goal to offer support for as many ATV manufacturers as possible. We currently support most all ATV bodies except for the newer Arctic Cat models (2005 or later). If you have questions about whether your ATV will work with our equipment feel free to reach out to us directly.
Another thing to keep in mind is that you'll need our ATV rear mounted 3 point hitch for the disc harrow to work properly. The secret behind our ATV attachment technology is that we utilize fully hydraulic powered attachments to give you the most power possible. To add hydraulics to your ATV you can either purchase a standalone rear mounted 3 point hitch, or our add on 3 point hitch which can be used in conjunction with our ATV front end loader or front end forks.
Ready to Bring Your ATV Into the 21st Century?
If you're ready to finally utilize your ATV to get tough tasks on your land completed quickly and efficiently, don't hesitate to purchase the ATV rear mount disc harrow or one of our other ATV attachments. Order online orfor more information on our product line don't hesitate to contact us by phone today at 218-483-1000 or by email at info@wildharemfg.com.