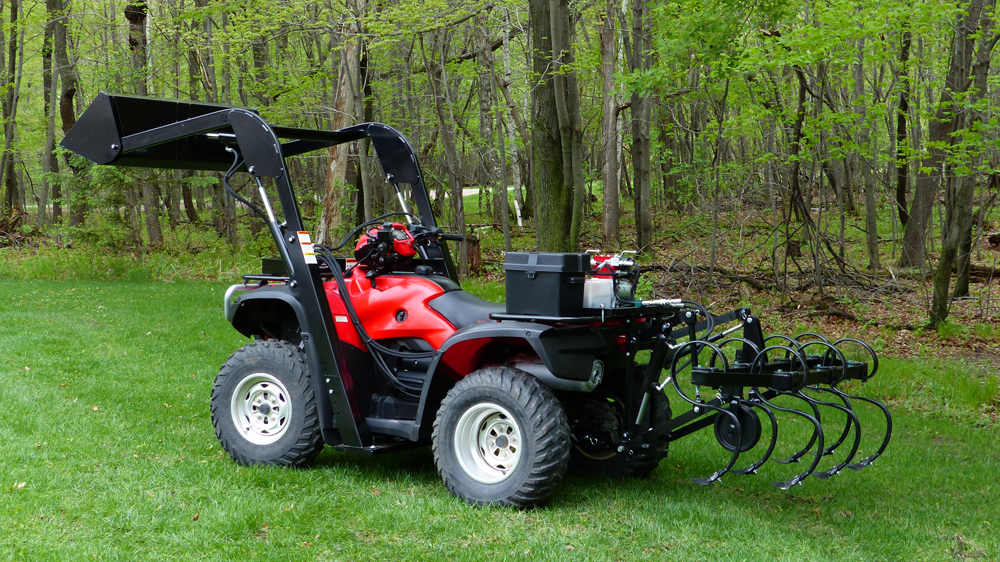 Do you own a lot of land that requires a ton of upkeep? Maybe your family has a ranch that needs daily maintenance needs. Deciding on the proper equipment to utilize for the many projects you have around your land can be tricky. Although sometimes investing in a tractor is a smart move, it may not always be the most cost effective or beneficial option for your specific situation. If you are not sure that you need a tractor and instead believe that a hydraulic lifting system may be a better option, Wild Hare Manufacturing, Inc., is just the partner for you. Consider investing in one of our hydraulic attachments for your ATV. Our attachments offer the same types of benefits that a tractor can provide, just on a smaller scale.
The need for a tractor is real, as is the need for our ATV Implement System
Advantages of an ATV Attachment Over A Tractor
There are many cases when a tractor is needed. If you are currently in this situation, our ATV attachments are not a substitute for a tractor and we will never claim them to be. There are cases, however, where a tractor is not the right fit. Some advantages that our ATV hydraulic attachments provide over a tractor include:
More Mobile – Our ATV attachments can fit in small spaces, are easier to move with quick notice, and have a better turning radius.
Easier On Your Land – The difference in weight between a tractor and an ATV is drastic. Your lawn and crops will be less affected by the weight of an ATV compared to that of a tractor.
Cheaper – Not only are ATV's cheaper than tractors, but ATV's use less gas as well, cutting down on your fuel expenses. Many individuals already have an ATV lying around, which cuts down on the cost even more.
Smaller – Tractors can take up a lot of storage space on a daily basis. Our ATV attachments do not take up much room at all and can be stored in various sized storage spaces.
Dual Use – Sure, we all love to work, but an ATV can also be used for leisure activities as well.
Multiple Uses – With the diversity that our various ATV attachments provide, you can accomplish many different jobs with just one ATV.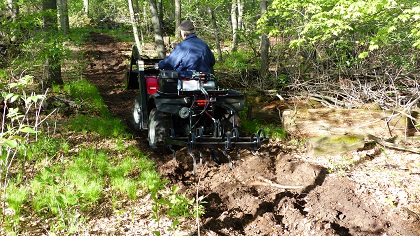 There's Room for Both
So, if you are looking to invest in a maintenance vehicle that can help dig, lift, plow, or landscape around your property, a tractor is not your only option. Consider an ATV attachment as an alternative to a tractor or an addition to your fleet if there are still laborious tasks your tractor just cant pull off. Go online or give Wild Hare Manufacturing, Inc. a call today at 218-483-1000 to learn more about our hydraulic ATV attachments.