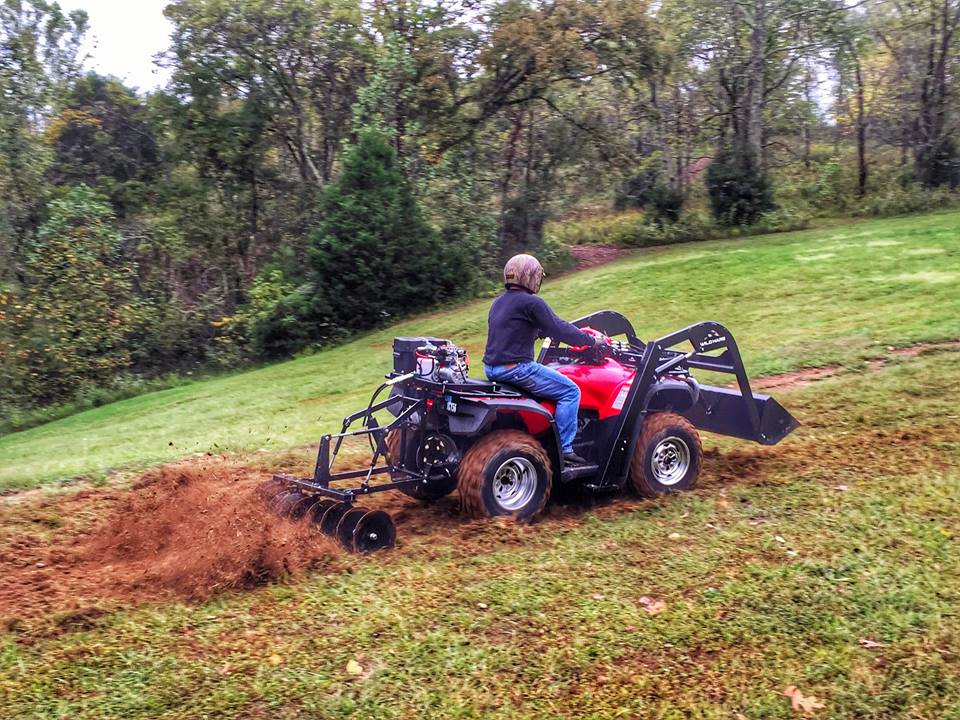 Ready to get the most out of your 4 wheeler? No, we're not talking about taking your 4 wheeler out on a new adventure. While that is definitely fun, our team at Wild Hare Manufacturing, Inc. is here to share ways that you can turn your 4 wheeler into a work resource around your residential or commercial property. We have clients from a wide variety of backgrounds that invest in our 4 wheeler attachments to help make them more productive on the job.
4 Wheeler Recommendations
Before you dive into which 4 wheeler attachment from Wild Hare Manufacturing, Inc. is most ideal for you, it's important to know the specifications that our team recommends. In order to maximize our 4 wheeler attachments, we recommend your quad have 400cc and above. If your 4 wheeler meets these recommendations, then you're in good shape!
Effective 4 Wheeler Attachments
At Wild Hare Manufacturing, Inc., we're proud to offer our clients diverse 4 wheeler attachments that are designed to make their jobs a little bit easier around their property. Our popular 4 wheeler attachments available for purchase include:
ATV Front End Loader – Our front end loader attachment makes lifting up to 500 lbs. simple. Whatever type of heavy load you're dealing with, this 4 wheeler attachment will help make you extremely more productive.
ATV Front End Forks – Work that used to take you a full day can quickly turn into just a half-day with our 4 wheeler front end forklift attachment. This attachment can lift up to 5 feet and is great at maneuvering logs, crates, boxes, feed, etc.
ATV Rear 3 Point Hitch – Our 3 point hitch attachment is hydraulic powered and is a must have because it allows you to attach our rear-mounted 4 wheeler attachments.
ATV Rear Mount Cultivator – If you spend your time weeding, landscaping or working with food plots, large gardens and tree rows, our rear mount cultivator attachment is ideal for you.
ATV Rear Mount Disc Harrow – Looking for an easy way to break up and distribute the soil on your property? Well, the rear mount disc harrow 4 wheeler attachment is perfect for you.
ATV Box Blade Road Grader – This 4 wheeler attachment is the attachment that makes ripping, leveling, backfilling, and grading your gravel, field, lawn or building site easier than ever.
ATV Snow Plow Blade – Whether you're looking to push or scrape the excess snow off, our new ATV snow plow blade will have snow cleared faster than ever before.
As you can see, there are plenty of ways to utilize your 4 wheeler to help make you more productive around your property. At Wild Hare Manufacturing, Inc., we are proud to offer diverse 4 wheeler attachment options for our clients to consider. To learn more about these effective 4 wheeler attachments, give us a call today at (218) 483-1000 or email info@wildharemfg.com.